Why trust us?
Back in 1980, Bill Holyland founded Ace Graphics as a repro house. We supplied pre-press services to the trade, and at the time our main customer was the Reader's Digest Association. Today, we are a well-established printing business, that's still family-owned and managed by brothers Dave and Steve Holyland.

Ace Graphics is very proud to be part of the local community in Friern Barnet and Finchley, North London. Many of our customers are the shops, schools and businesses around us. We care deeply about our reputation, and by focusing on customer service we hope to be here for another 4 generations – at least!
The Team
The Ace Graphics team have all undertaken 4-year apprenticeships, gaining their City & Guilds qualification in Graphic Reproduction and Printing. Together we share a vast knowledge of typography, design, colour and printing processes.

Any one of our team will be happy to discuss your design or print plans with you. From an initial concept, right through to your choices of finishing, you'll be well looked after.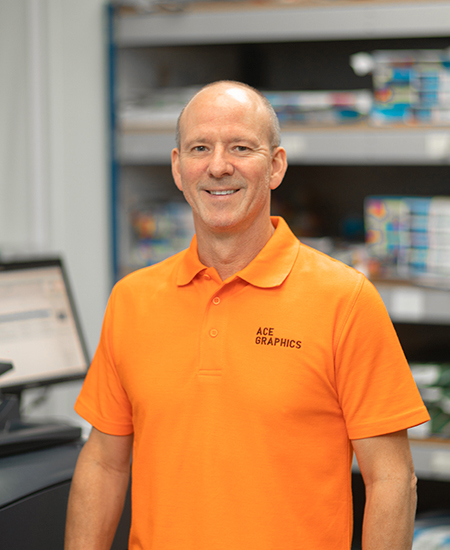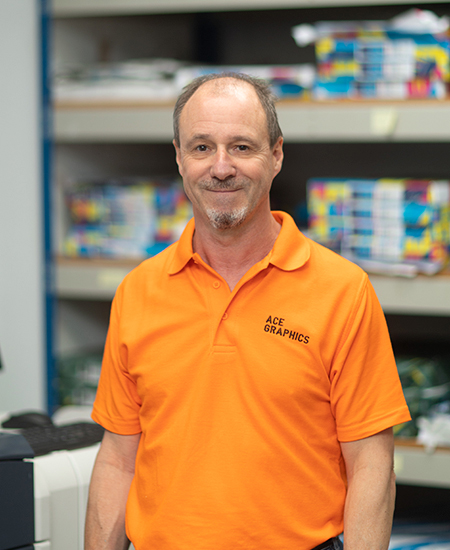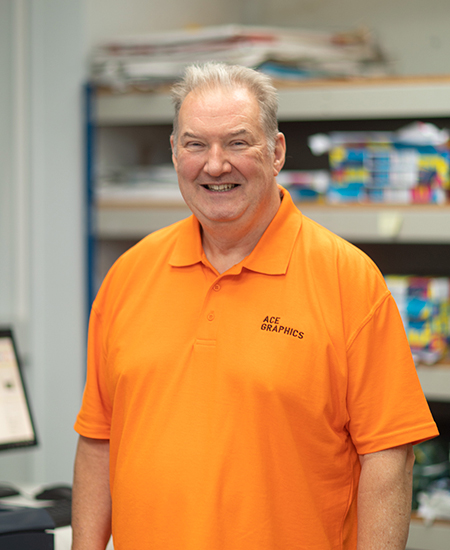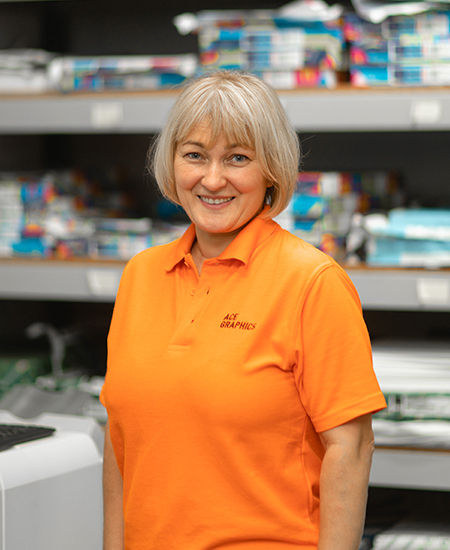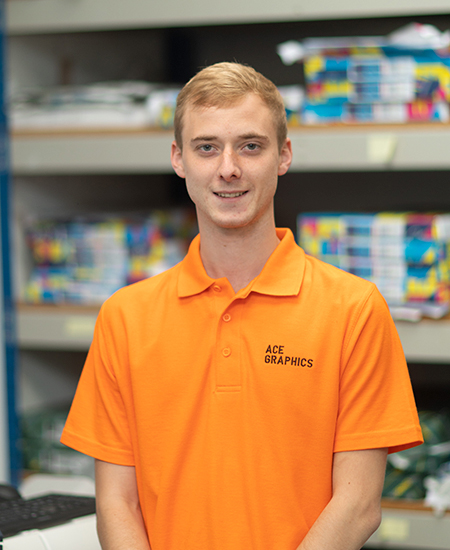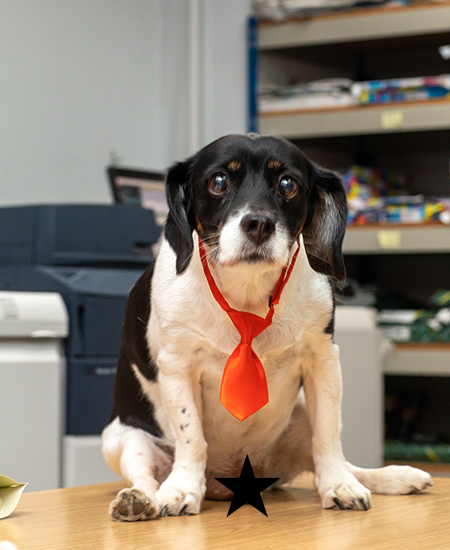 We value our reputation and we want to deliver the results you want for your project. That's why we are always keen to meet our customers and to work with them to agree on the best way forward. The results are always better if we work like this.
Services
We originate layouts and artwork, we colour correct, we design, we manipulate and we retouch. And then we print.

And to achieve the best results we're always on top of the latest software and machines. When we purchased our first digital printing press back in 2000, we were excited to be joining the revolution! And wow did it change everything. But we still offer traditional litho and finishing too.

Our services include:


Design
Print design
Brochure design
Prospectus design
Reports and Accounts design
Print
Digital printing
Offset litho printing
Large format printing
Plans
Posters
Foam Boards
Finishing
Saddle stitching
Wiro binding
Perfect binding
Hardcover case binding
Die cutting
Embossing
Foil Stamping
Printing has been in the Holyland family for four generations. At the turn of the 20th century a great uncle worked at Carmen Electrotypers near the family home in Clerkenwell, following him our grandfather spent time at various printing companies ending at the Radio Times. Then our father was employed in a printers in Clapham and Norwood before finally founding Ace Graphics in 1980.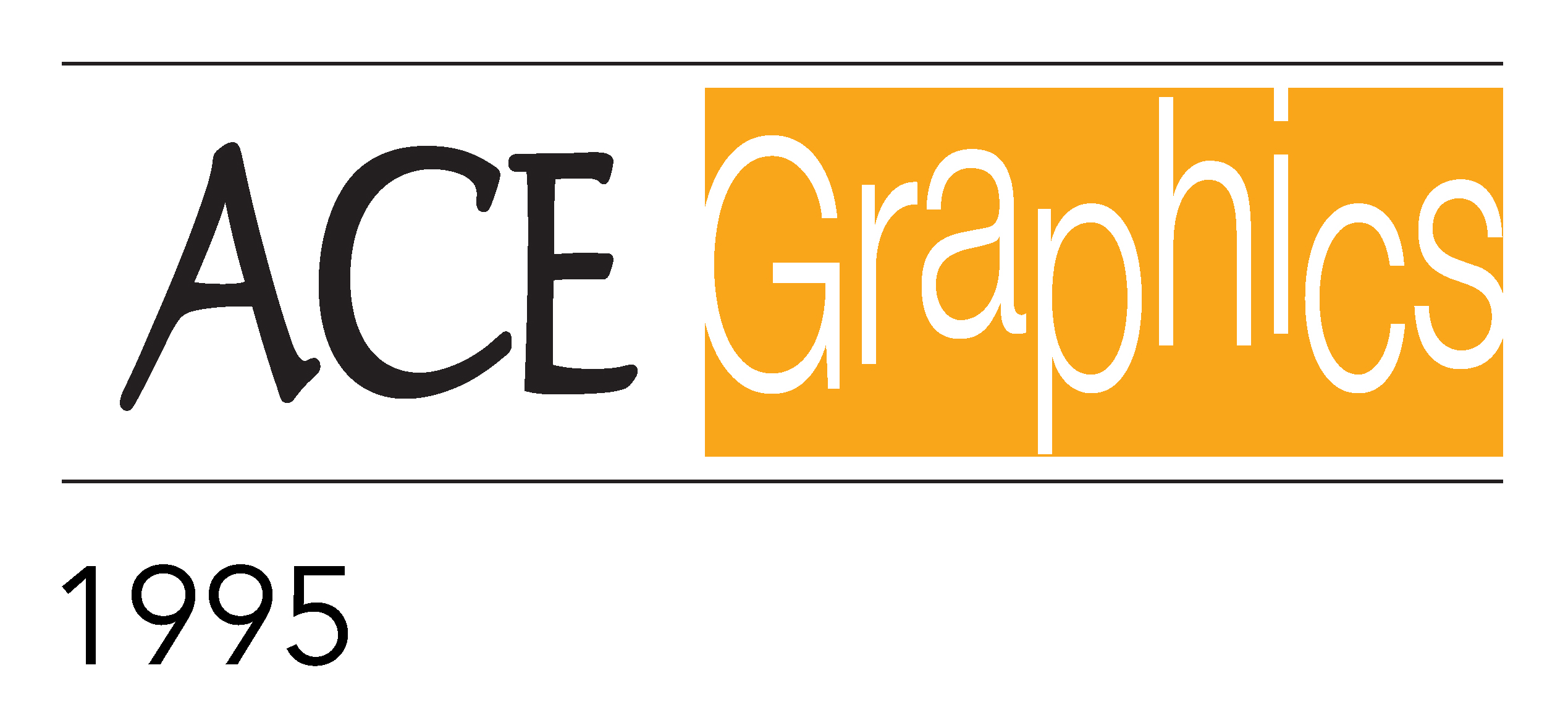 Ace Graphics were initially a trade service offering pre-press and graphic origination facilities. This was a highly-skilled process of separating a required design into the 4 main printing ink colours. The end result was to supply the metal printing plates to the printing companies. New technology evolved and the process became more and more digitised.
We quickly entered into the newly emerging digital print market with a Xerox digital printing press and various finishing equipment. We have continued to add plant on a regular basis keeping up with the latest trends, so that we can offer the best service available.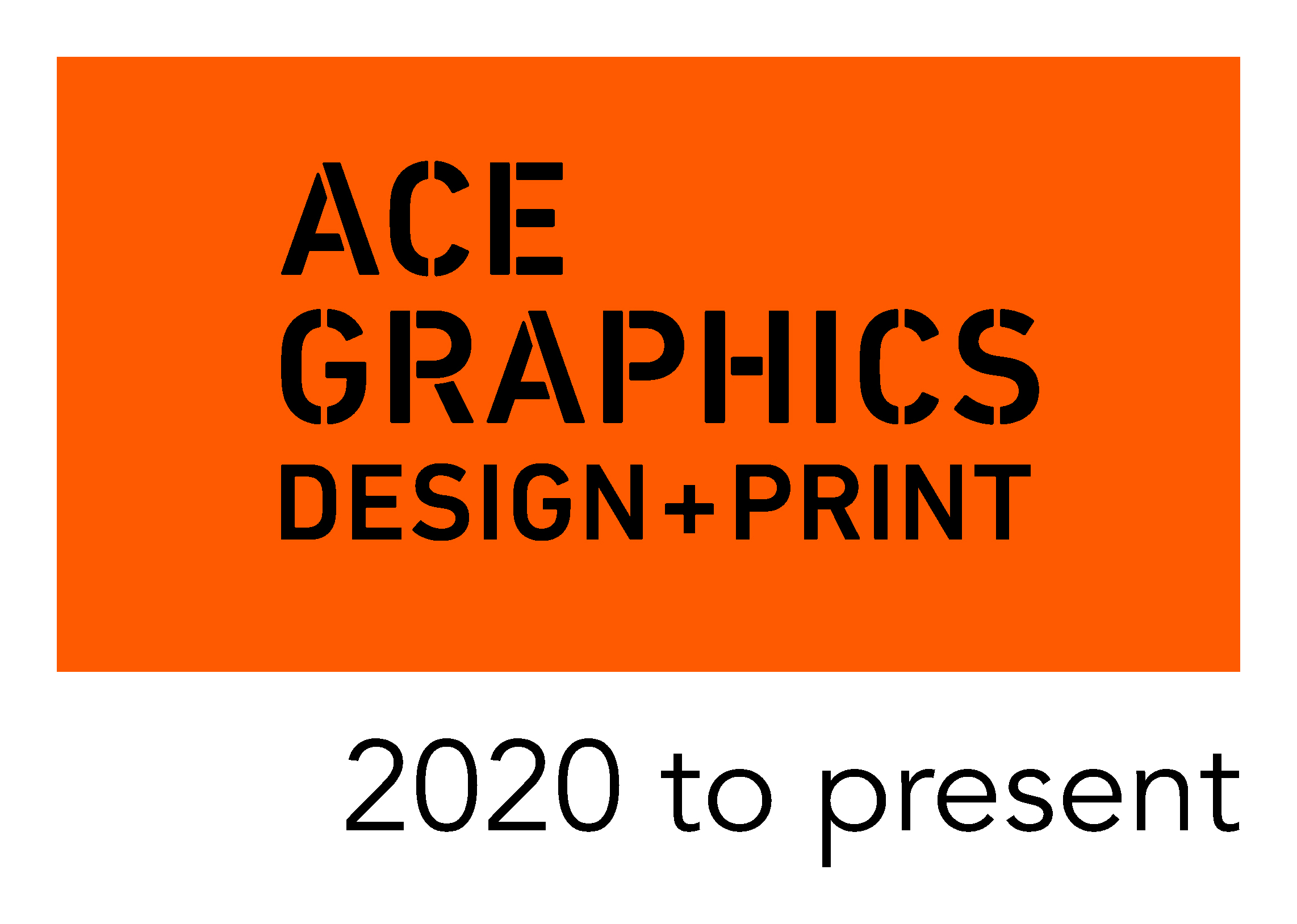 So that's a bit of history of how we got to where we are now. What that means to a customer is that because we come from the traditional route of printing, our staff all served 4 year apprenticeships. We studied at printing college gaining City & Guilds qualification and through those courses gained an all-round knowledge of typography, design, colour and the printing processes.
Amazing quality and quick service. We have been using Ace Graphics for over 20 years for all our price lists & business cards. I personally used them for my save the date wedding invites last year and they were fabulous. I would highly recommend them.
We've used Ace Graphics for an assortment of leaflets, posters and boards over some years now, and they couldn't make it simpler. Unflappable, efficient, affordable and friendly, I can't recommend Ace Graphics highly enough!
I've used Ace Graphics for several years and have been consistently impressed with the quality of their printing. It was a marked improvement on our previous printers and we often receive comments about the high quality of our publicity. They are also extremely flexible and have saved my bacon on numerous occasions when I've sent them last minute jobs! Their communication is excellent and they have called me on several occasions to remind me that my printing is ready for collection. I can't recommend them highly enough.
Ace Graphics are always easily obtainable, they have a wealth of knowledge and experience to draw on so we get a great professional product delivered to us on every order and constantly supplied on time.
I met the team from Ace Graphics before I even started my company as a freelancer. I sent over a leaflet I designed and received a call straight back from Bill Holyland, he spotted a typo! I will never forget that call and the polite way he spoke to me. Fast forward nearly 20 years later and Ace are still my trusted printers. We've now worked on some huge projects together, which I know will get the care and attention they need.